Liquid Antimicrobial Fruit and Vegetable Treatment – 2.5 gal
$299.99
The Kay Antimicrobial Fruit and Vegetable Treatment can be used to sanitize fruits and vegetables. This anti-microbial produce cleaner kills the pathogens E. coli, listeria, and salmonella. It can be used without the need for any rinsing. Ideal for grocery stores, supermarkets, and retail stores, this bulk case contains a 2.5-gallon pack of Kay fruit and vegetable treatment.
✓ FDA clearance and EPA registered
✓ Kills 99.9% of pathogens from the surface
✓ Effective on both raw agricultural commodities (RACs) and processed produce
✓ Reduces harmful pathogens on the surface of fresh cut produce and in wash water
✓ Removes waxes and residues, improving crisp texture of produce
✓ Controls (kills) spoilage organisms, extending produce shelf life and reducing waste
✓ No aftertaste or smell
✓ No rinse required
✓ 2.5 gal. (9.46 l) each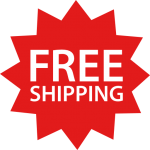 Out of stock
Description
Washing your fruits and vegetables in AFVT gives them a cleaner, brighter look and ensures you're covered against any food safety risks.
Specifications
Color Finish: Dark Green
EcoLogo Certified: No
Green Seal Certified: No
SCAQMD Compliant: No
Size: 2.5 gal
Type: Odorless