280+395nm UVC Germicidal Torch
$49.99
Sterilize surfaces with this powerful UVC germicidal torch that doubles as a black light to identify bodily fluids in the dark. This torch can kill up to 99.94% of eukaryotic bacteria. Comes with a micro USB charger and a rechargeable battery.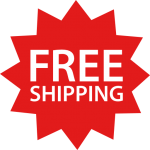 Out of stock
Description
Product Parameters
LED Beads: UVC + UVA
Wavelength: 260 ~ 280 + 395 (nm)
Product size: 12.2×3.3×2.4cm \ 13.2xx2.4cm (length after zooming)
Working voltage: 3.7V
Product color: Black
Switch position: middle key switch
Power display: with power display, green light has electricity, red light is insufficient
Net weight: 118g (Not Include Battery)
Body Material: Aluminum Alloy
Zoom Mode: Telescopic Zoom
Lens Material: Convex Lens
Emitting Color: UV Light
Switch: Press Switch
Battery Type: 1 x 18650 Rechargeable Battery (Not included)
Modes: 1 Lighting Modes
Charging Method: Micro USB Charging
IP64 Waterproof
UVA 395NM Common Uses:
1. Detecting head and body lice eggs (Nits and Eggs reflect ultraviolet light)
2. Hunting scorpions and other insects
3. Fluorescence Gems, Minerals and Fossils
4. Use with UV Automotive Dye to detect Automotive coolant A/C Freon Refrigerant Gas Fluids Leaks (As seen in picture in listing)
5. FIND PET STAINS
6. Detecting bodily fluids, which fluoresce when exposed to UV light
7. Checking for counterfeit paper money bills
8. Detect Counterfeit Stamps and Tagging
9. Night time Fishermen- Glow in the Dark Bait (UV light charges Glow)
10. Inspect Vaseline, EAPG, Uranium, Topaz & Canary Glass
11. Rodent Detection- Find MOUSE or RAT DROPPINGS and URINE
12. BODY ART & HAND STAMPS FLUORESCE
13. Finding food and pet stains on carpeting and other surfaces
UVC 260 ~ 280NM Common Uses:
Surface disinfection: bottle's top, cap, cups, fruits, vegetables, dishes or disposable tableware.
Efficient and excellent deep ultraviolet disinfection effect, can kill more than 99.94% of eukaryotic bacteria

UVC ultraviolet rays cannot pass through resin and ordinary glass products,
Therefore, if you want to disinfect the items, you need to remove the lens.
UVC Ray is harmful to eyes and skin, Please do not look directly at the light when it is lit.
Micro USB for charging on most devices
Constructed from aero grade aluminum alloy HAIII military grade hard-anodized.
Waterproof in accordance with IPX-4, water resistant, can be used in rainy weather, but can not put it into water.
Impact resistant to 2 meters.
What's included
1 x UVC Flashlight
1 x Micro USB charging cable
1 x 18650 Battery