Airfree T Air Purifier
$149.99
Airfree T is the perfect air purifier for small rooms. With a compact and modern design, this model offers the same performance and efficiency as Airfree's other series, but doesn't take up vital space in any room. Suitable for spaces up to 180 ft². Airfree's air purifiers are maintenance-free and operate in complete silence to eliminate the main agents that cause allergies and respiratory diseases, asthma and hay fever. They get rid of up to 99.99% of bacteria, fungi, viruses, pollen, pet allergens, dust mite allergens and other organic air pollutants.
Made in Portugal
Product Description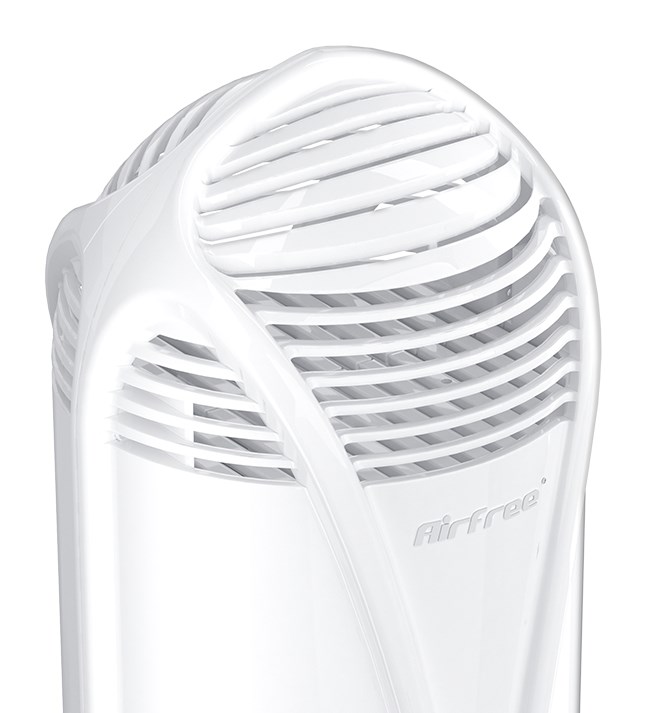 Small and Portable
Use your Airfree T in different rooms, according to your needs. With its compact design, this device will not take up your space.
| | |
| --- | --- |
| Capacity | 180 ft² |
| Weight | 1.5 lb |
| Dimensions (H x W) | 10.4 in x 5.1 in |
| Low energy consumption | 42 W |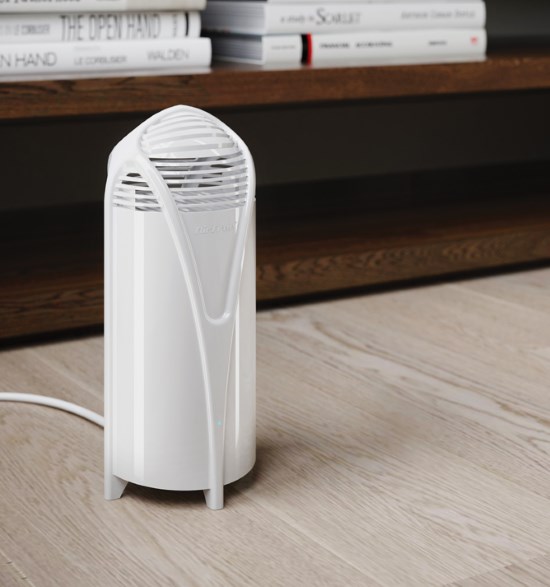 Low cost and high efficiency
Airfree T features patented TSS technology that gets rid of up to 99.99% of microorganisms present in the air. This is the same technology used in all Airfree purifiers.
Completely Silent
Airfree's technology sterilizes the air in a completely silent operation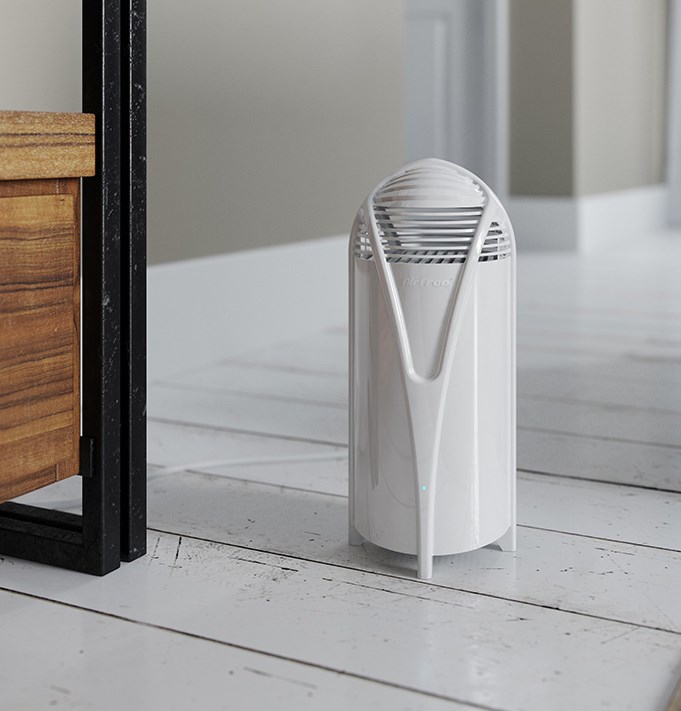 Quality and Safety
Independently tested in ISO laboratories worldwide.
Additional Information
| | |
| --- | --- |
| Capacity | 180 ft² |
| Nightlight | No |