Elite Sanitizing & Disinfectant Floor Mat
$129.99
This is a sanitizing shoe mat which is made of high quality PVC materials for durable long time use. Our mats are the future of floor mats. Not only will they remove the dirt from the bottom of your shoes they can sanitize as well. Please contact us directly to ask about our special non-toxic disinfectant.
Safe and non-slip, the floor mat has a double non-slip design that provides a firm grip on the ground to prevent slipping. This improved overall stability makes it ideal for all ages.
Easy to install, A quick 3 step process will have your mat ready to use in less than 2 minutes. Water or disinfectants can be added to reduce infections.
Easy to clean, when the mats are dirty they can be cleaned with water and mild detergent.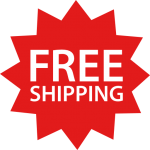 Out of stock
Product Description
Color: Dark Grey
Material: PVC
Size: 33in x 18in x 1in