G3 Pro Car Air Purifier & Ionizer
$49.99
The G3 Pro Car Air Purifier & Ionizer works as an ionizer which helps charge negative oxygen ions to normal levels. This process has many health benefits as it can effectively reduce instances of coughing, sneezes, and allergies. This device improves breathing by preventing dust particles from being inhaled directly into the lungs and also by removing bad odors like cigarette smoke, pollen pollutants, pet smells and contaminants. To make the G3 Pro Car Air Purifier even more convenient, we have integrated two USB connectors so you can charge your mobile devices at the same time.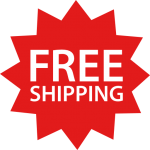 Out of stock
Description
Features:
1. 6 million dual-core anion to purify the air, coated with photocatalyst material internally to provide effective sterilization and deodorization.
2. Two-kernel anion manufacturing technology. Two anion manufacturing kernel makes the purifying capacity increase by 70% than that of a single kernel product.
3. Bidirectional USB connector. Unique "forward and reverse random access" patent design.
4. Fashionable color-changing lights.
5. Piano lacquer coating film with double layer UV protection for beautiful and lasting appearance.

Specifications:
Model: G3
Input: DC 12V
LED Working Light Color: Green and Blue
USB output: 5V/1A, 5V/2.4A
Ion concentration: 6 million/cubic centimeter
Protection circuit: short-circuit overload protection.
Size: 135mm*40mm*22mm