Handy – Sodium Hypochlorite Generator Spray Bottle
$49.99
Sodium hypochlorite is widely used for sterilization for industrial applications, like swimming pool and water plants.
This machine can electrolyze water and salt to produce clean water for cleaning necessities
It can generate 3 concentrations of clean water to meet different needs
360-degree rotating nozzle, one-key to turn on the clean water generation mode, it only takes 8 minutes to get clean water, which keeps you and your family safe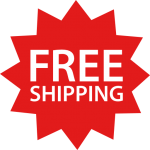 Description
Combine salt and water with the power of electrolysis to create a powerful yet safe disinfectant! Just pour the salt and water into the bottle, turn it on for 5 minutes, and you'll see the disinfectant ready. Spray on hands, there is a thick disinfectant smell but environmentally friendly! Non-toxic! No harm! No side effects! No irritation to skin!
How to use
Add water and salt to the bottle and start it with one click. After the disinfectant water is made, spray it evenly; moisten the surface of the items to be cleaned with a rag
Product features
360 ° spray gun head: One touch, water will spray out
2. Waterproof charging port: USB charging is available
3. One-button switch: easy operation
4. PC body for food contact: plastic will not be electrolyzed during work This product can make 3 kinds of clean water; low concentration, standard concentration, high concentration
Low concentration-scope of application: 300ml water + 7.5g salt for 8 minutes electrolysis, concentration is about 300-500mg / L: can be used for wound cleaning, air cleaning, women's private care, mosquito bite disinfection, hand cleaning
Standard concentration-scope of application: 300ml water + 15g salt, electrolysis for 8 minutes, concentration is about 500-800mg / L: soothing athlete's foot, cleaning furniture, baby utensils, tableware, kitchen, toilet, dentures, etc
Standard concentration-scope of application: 300ml water + 22.5g salt 8 minutes electrolysis Concentration is about 1000-1500mg / L: Kitchen cutting board cleaning, stubborn tea stains, rag cleaning, stove cleaning, washing machine cleaning, toilet cleaning
| | |
| --- | --- |
| Material | PC and ABS |
| Power voltage | AC220V DC5V |
| Disinfection liquid making time | 5 minutes |
| Capacity | 300ml |
| Size | 65*230mm |
| Chlorine | 200pp |