PürAir Portable Air Purifier
$89.99
Air purifier and odor removal: The PürAir Portable Air Purifier produces 10 million negative ions / cm³, which cleans the air from pollutants such as smoke, dust, odors, PM2.5, pollen, formaldehyde, benzene and smoke. The PürAir air purifier is particularly suitable for allergy sufferers.
Auto Mode & Smart Sensor: Supported by a built-in smoke and odor sensor, this HEPA car air purifier is also a smart odor eliminator. In auto mode, it will adjust the fan speed according to real-time air quality in your room or vehicle. It also has 3 speed settings that can be adjusted manually.
4-Stage Filtration: Traps large particles like dust mites. Removes allergens, pollen, mold and other irritants. Eliminates smoke and other odor-causing bacteria. Removes 99.97% airborne pollutants such as pollen and other fine particles.
Elegant and Portable: The PürAir air purifier fits perfectly into any standard cup holder and is easy and convenient to carry. The air purifier can be used anywhere. It is ideal for vehicles, smoking rooms, and offices.  PürAir air purifier is suitable for a living space of under 28 m².
Convenient to Use: USB control, can be powered by laptop, power bank or wall outlet via USB cable.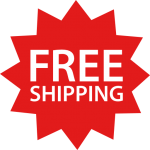 Description
Features
— Low noise: 35 db
— Power: 3W
— Voltage: DC 12V
— 3 Fan speeds
— Blue, Yellow and Red light display
— Ionizer: 10 million negative ions/cm³
— Simple to operate
— Remove TVOCs
— Contaminants Captured: PM 2.5
— CADR: 120 m³/h
— Oxygen anion: Adsorb of formaldehyde and smoke
— Size: 65*65*185 mm
— Auto Mode: Purify in high speed in red light, common speed in yellow light, low speed in blue light
— Suitable for: Car, Recreational Vehicle (RV), Whole House, Whole Room, Smoking area, Office
What's Included:
1* Pür Air Purifier
1* USB data cable
1* HEPA Filter
1* Instruction manual