Regal Veggie Wash Fruit and Vegetable Rinse – 5 Gallon Pail
$119.00
Safely and effectively clean your fresh vegetables and other produce with Regal Veggie Wash.
Agricultural pesticides and waxes are developed to be water-resistant so that they aren't washed away during periods of rain and irrigation. Therefore, simply rinsing your produce with water won't always do the trick. Vegetable wash will help to ensure that all surface preservatives, agricultural chemicals, waxes, soil, and other contaminants are eliminated. From cucumbers and tomatoes to apples and strawberries, Regal Veggie Wash is the ideal solution for all of your produce cleaning needs.
Made in America
Orthodox Union Kosher: This item is certified Kosher by the Orthodox Union.
Comes in a 5 gallon pail container.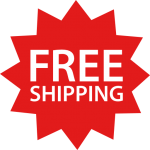 Product Description
No Odor or Residue
Regal Veggie Wash will leave all of your fruits and vegetables tasting fresh and natural like they should without leaving odors and residue behind.
Spray or Dip
Dilute 2 oz. of this highly concentrated wash with 1 gallon of water then apply directly to produce in a fine mist or use as a powerful dipping solution.
Versatile Formula
A great choice for food prep areas, it's even versatile enough to clean countertops, cutting boards, and other food contact surfaces!
Lifts Residues
A must-have addition to any restaurant, sandwich shop, or other operation, this Regal vegetable and fruit wash dissolves the wax and oil surface coatings which can trap bacteria, dirt, and chemicals. This wash allows such residues to be effectively lifted so that they can be rinsed away with water.
Regal Veggie Wash
Food safety is a necessary concern in any food service operation, and that includes the cleanliness of each fruit and vegetable used. To ensure that fresh produce is clean, chemical-free, and ready for preparation, use Regal Veggie Wash to lift away unsafe residues and physical contaminants.