Touchless UV Hand Sanitizer & Soap Dispenser
$99.99
This 33 oz motion-sensing touchless dispenser is an important hygiene tool to have during the pandemic in order to reduce the chance of an outbreak. It can dispense soap or hand sanitizer and is easily installed with extra strength 3M adhesive tape. No drilling is necessary! Great for the public facilities such as schools, bathrooms, hospitals, offices, restaurants, hotels, and retail stores.
Touchless Intelligent sensor operated

UV light at nozzle disinfects any virus and bacteria for optimal hand hygiene.

Large capacity 33 OZ ( 1000 ML)

Wall-mounted Soap Dispenser

Battery operated & IPX4 Waterproof

The semi-transparent window on the front side of the dispenser makes it easy to check the fill-level.

Long battery life: 15,000 single uses before the battery needs changing 

Drip-style: Liquid or Gel

Stand not included
Description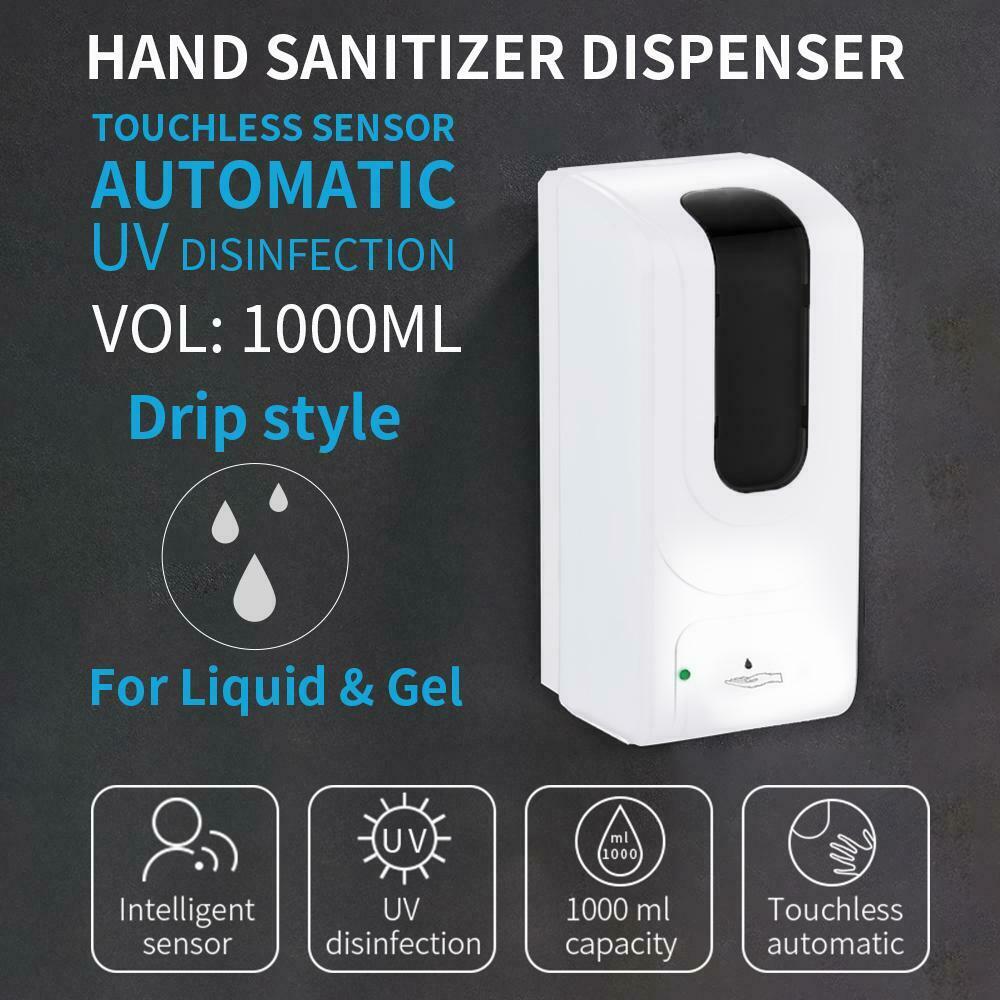 Specifications: 
Size: L x W x H(121 x 107 x 261)mm

Capacity: 1000 ml (33 oz)

Each Dispenser Capacity: 1.5 ml (0.05 oz)

Operation: Automatic touchless IR sensor

UV Sterilization: Yes

Materials: ABS+HDPE+PVC

Net Weight: 695g / 24.5oz

Battery: 4pcs C dry batteries (1.5V /battery)

Working Voltage: 5.2V

Working Current: 300 mAh

Standby Current: 200uA

Waterproof: IPX4
Quick installation instructions:
 Open the top cover.

 Attach the dispenser to the wall with screws.

 Install the battery.

 Pour the liquid into the bottle. (First-time use, operate the dispenser several times to pump the air out)

 Close the top cover.
Note:
Do not install the auto dispenser in places exposed to strong sunlight.

Clean the outlet regularly to avoid clogging.