Description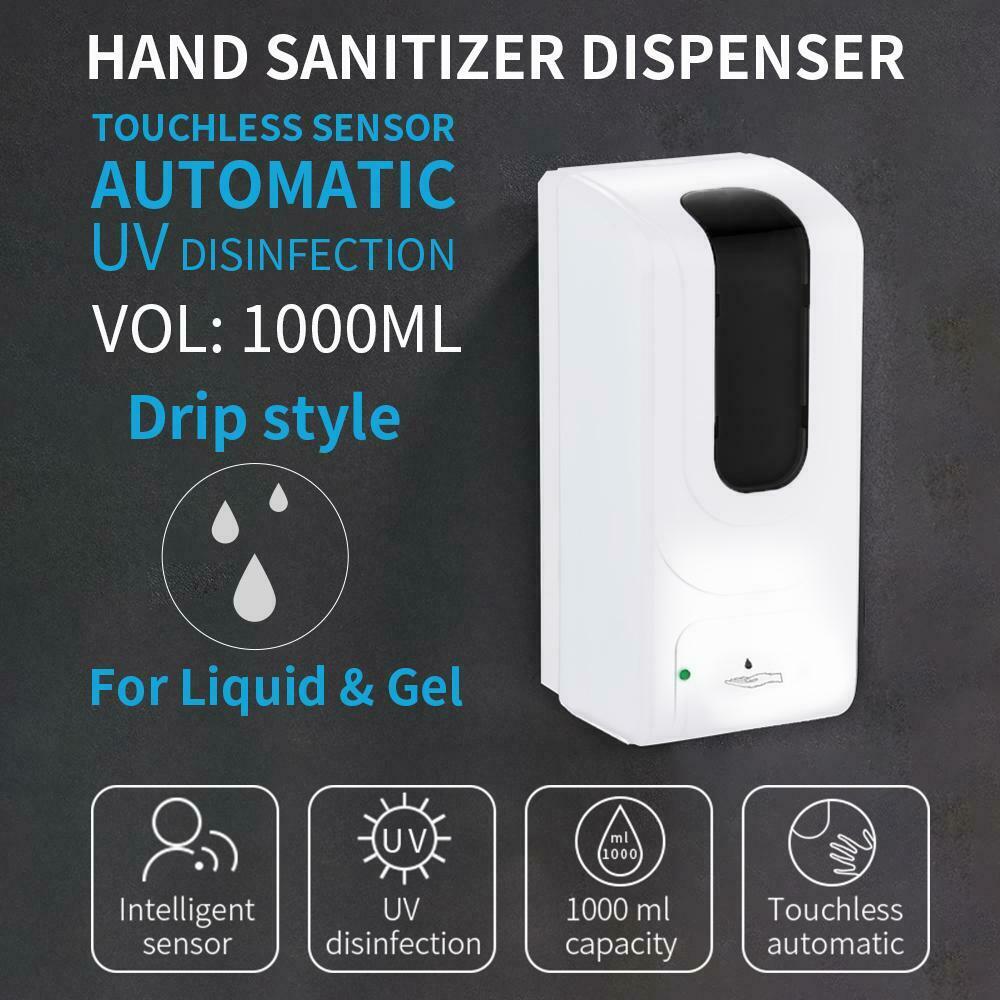 Specifications: 
Size: L x W x H(121 x 107 x 261)mm

Capacity: 1000 ml (33 oz)

Each Dispenser Capacity: 1.5 ml (0.05 oz)

Operation: Automatic touchless IR sensor

UV Sterilization: Yes

Materials: ABS+HDPE+PVC

Net Weight: 695g / 24.5oz

Battery: 4pcs C dry batteries (1.5V /battery)

Working Voltage: 5.2V

Working Current: 300 mAh

Standby Current: 200uA

Waterproof: IPX4
Quick installation instructions:
 Open the top cover.

 Attach the dispenser to the wall with screws.

 Install the battery.

 Pour the liquid into the bottle. (First-time use, operate the dispenser several times to pump the air out)

 Close the top cover.
Note:
Do not install the auto dispenser in places exposed to strong sunlight.

Clean the outlet regularly to avoid clogging.