Fehom 130 Pints Commercial Dehumidifier (6,000 Sq. Ft)
$709.99
The Fehom 130 Pints dehumidifier efficiently extracts up to 130 pints of moisture daily from areas as vast as 6,000 Sq.Ft (under conditions of 95°F, 90%RH). With its user-friendly control panel, operating this industrial dehumidifier is a straightforward task. Equipped with adaptable caster wheels and a built-in handle, relocating this sizable commercial dehumidifier between projects becomes hassle-free. Additionally, its robust sheet metal construction ensures resistance against dents and wear.
Comes with a 1-year manufacturer's warranty.
Product Description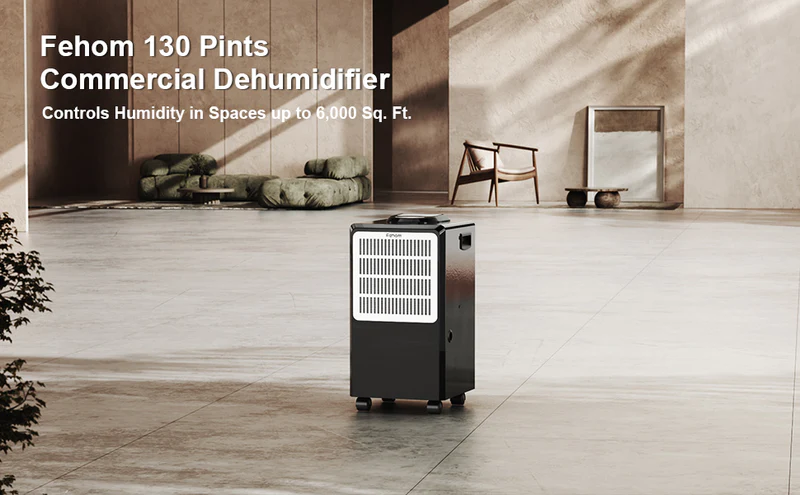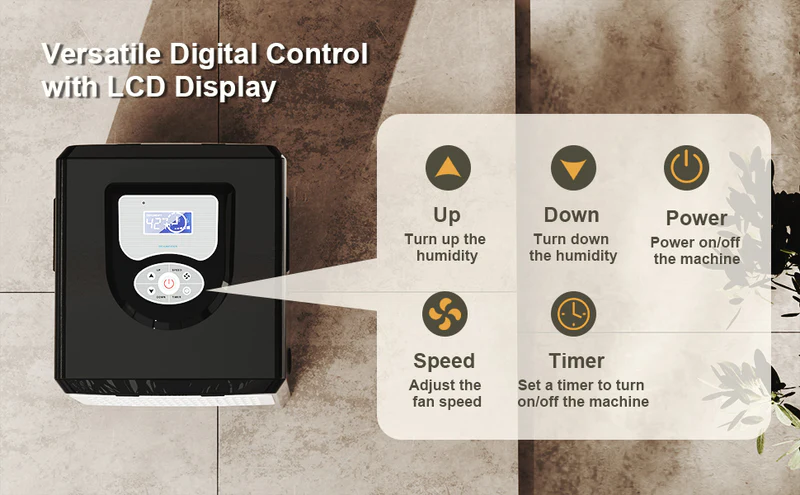 Two Drainage Options
The large inbuilt water tank is designed to collect water for manual drainage. Or simply hook up the included drain hose to drain water continuously.
Easy to Move
The caster wheels and integrated handle are designed for easier maneuverability. You can move the commercial dehumidifier from one place to another without a fuss.
High-Density Air Filter
A high-density filter protects internal components from damage due to dust and other particles. Moreover, it can be simply detached and washed for recycling use.
Moisture Removal (95°F, 90%): 130 pints / day
Practical Room Size: 6,000 Sq. Ft
Air Flow Capacity: 180 CFM
Residential Use: Warehouse, Garage
Water Tank Capacity: 1.32 gallons
Continuous Drain Capable: Yes
Drain Hose Included: Yes
Drain Hose Length: 6.56 ft
Humidistat: Yes
Automatic Defrost: Yes
Auto-Restart: Yes
Filter Type: Washable
Casters: Yes
Safety Certifications: ETL
Power Source: 120V / 60Hz
Dimensions (L x W x H): 13.78*14.96*25.98 inches
Weight: 61.73 lbs