Fiberlock Shockwave RTU Disinfectant Cleaner 4 Gallons
ShockWave has been formulated, tested, and is registered by the EPA for use on more surfaces, in more situations, and to kill more organisms than any other product.
• Included on EPA List N Disinfectants for Use Against SARS-CoV-2(COVID-19)
• Hospital-grade disinfectant for use in home or business
• No rinse Formula (Food Prep must be rinsed with fresh water) Can use as soon as dry.
• Retail Showrooms, warehouses, forklifts, fleet vehicles
• Countertops, walls, floors, bathrooms
• Stone & Tile sample boards and pieces
• Safe to use on Natural Stone including Calcareous Stones, Porcelain, Ceramic tiles
• Compatible with a hand spray bottle, LPHV pump sprayer, fogger, airless paint sprayer in a Convenient no-mix formula
Available only in cases of 4 x 1gal containers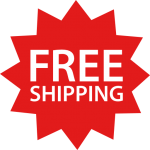 Product Description
ShockWave RTU is a hospital grade EPA-registered disinfectant, sanitizer, fungicide, virucide, bactericide and cleaner for use on porous and nonporous surfaces. ShockWave is a concentrated formula that will disinfect hard, nonporous surfaces, and also sanitizes porous and semi-porous surfaces. The Shockwave Disinfectant and Cleaner is especially helpful when used for mold remediation contractors. A powerful concentrated quaternary ammonium chloride blend that yields up to 64 gallons of usable product from every gallon of concentrate. EPA-registered disinfectant for hard, nonporous surfaces EPA-registered sanitizer for porous materials. Fungicide mildewstat, disinfectant, virucide and deodorizer.
ShockWave RTU Product Data Sheet
ShockWave RTU Safety Data Sheet
ICP's Environmental Restoration Group supplies a disinfectant formulation proven effective against Coronavirus in real world situations Fiberlock™ Shockwave concentrate. For a product to be EPA Registered as a disinfectant it must pass efficacy testing for each given virus or microorganism. This test includes exposing the subject strain to the disinfectant and the product must kill over 99.99% of the microorganism to pass. Often an organic soil load is added to create a more challenging test as organic material on the surface reduces the efficacy of a disinfectant. The industry standard is a 5% organic soil load which simulates slightly dirty conditions. ICP's Shockwave was tested, and EPA registered, against the Human Coronavirus at much higher, more challenging, but real-world scenario 98% soil load.