Benefect Botanical Decon 30 Disinfectant Cleaner
Starts at: $109.99
PURELY PLANT-BASED: Benefect's complete range is infused with botanical ingredients, eschewing harsh or synthetic chemicals. The EPA acknowledges these products for posing no known risks to human health or the environment.
ELIMINATES 99.99% OF MICROBES in a mere 30 seconds, making it the ideal solution for high-traffic areas like countertops, children's toys, cutting boards, and more. This leaves a gentle whisper of lemon and thyme aroma behind.
TRUSTED & RELIABLE: Benefect Decon 30 ensures safe use on food-contact surfaces without the need for subsequent rinsing or wiping. It stands as the top pick for managing water damage in the kitchen or tackling a school virus outbreak.
USER-FRIENDLY: Comes as a ready-to-use solution, with no need for mixing or diluting. Proudly certified as 100% biobased by the USDA BioPreferred Program and carries the UL EcoLogo Certification.
WHERE SAFETY & EFFICACY ARE PARAMOUNT, Benefect is the trusted choice for restoration and remediation professionals.
Product Description
Mfg. SKU: 20476
EPA Reg. No. 84683-3-74771
EPA N List
Packaged: 1 Gallon, 5 Gallon
Weight per Gallon: 3.85 kg
Color: Clear
Scent: Lemon & Thyme
Flash Point: None
pH: 4.0 – 5.0
PPE: NONE required
Shelf Life: Best If Used Before 3 Years
Electrical Charge: Non-anionic
Coverage per Gallon: 1000-1200 square feet
Active Ingredients: Thymol 0.05% (present as a component of Thyme oil)
Freeze Thaw Stable: Yes
Made in U.S.A.
EPA Registered for Control Against
Influenza A
H1N1
Avian Flu
Rhinovirus (Common cold)
HIV-1 (AIDS virus)
Pseudomonas
Salmonella
Staphylococcus aureus (Staph)
MRSA
E. coli O157
Trichophyton
Aspergillus
Candida
Other odor-causing microorganismsResources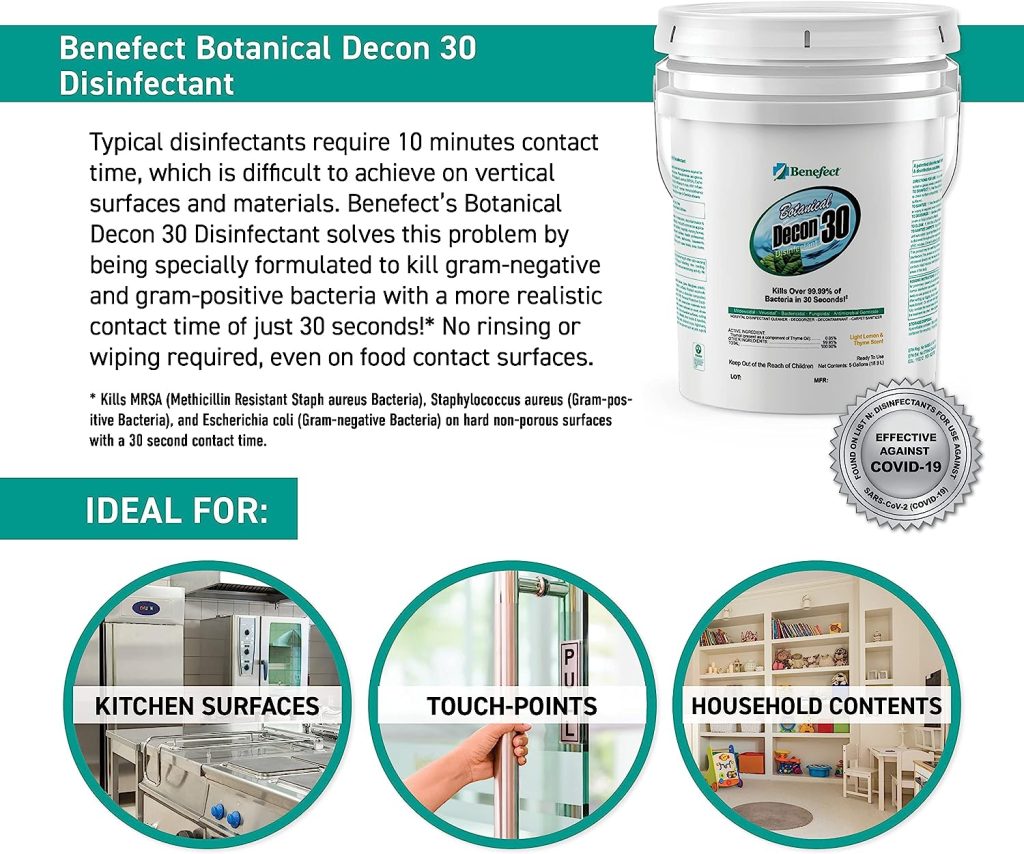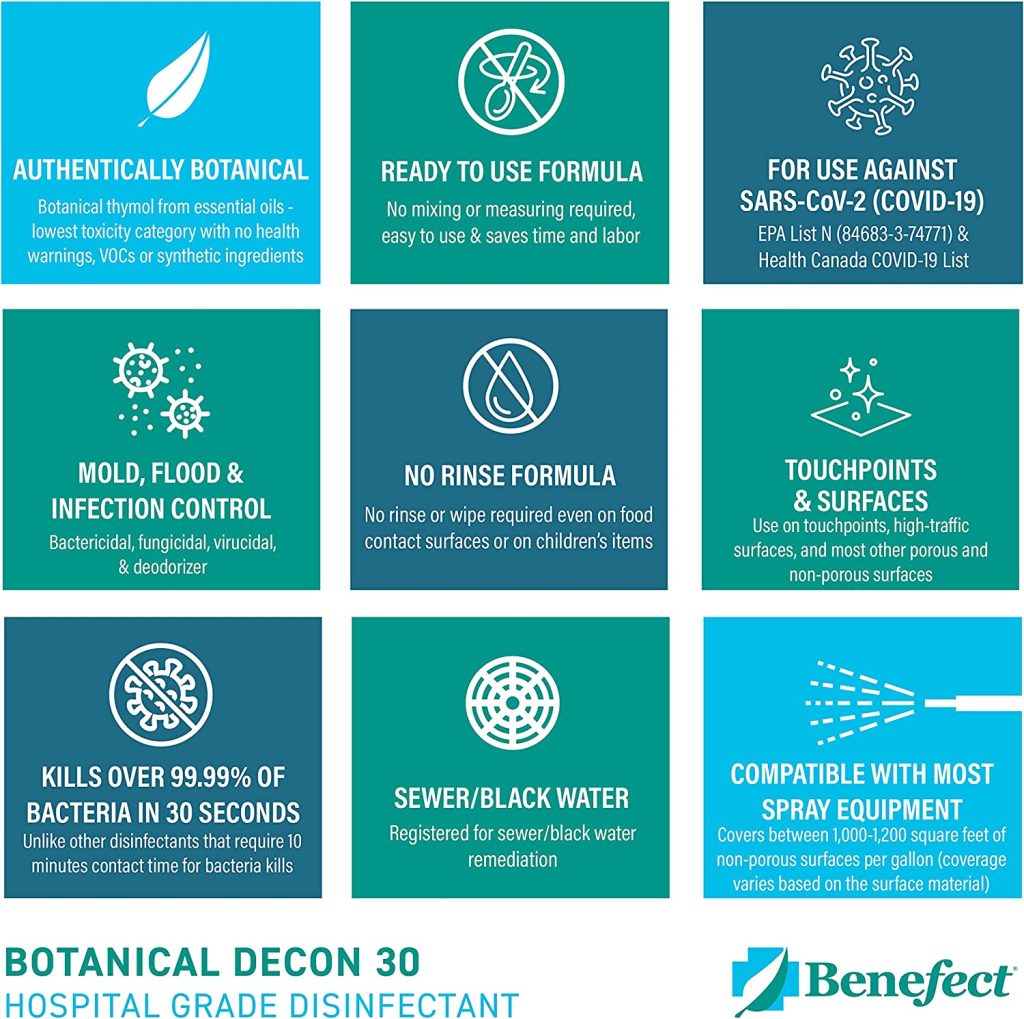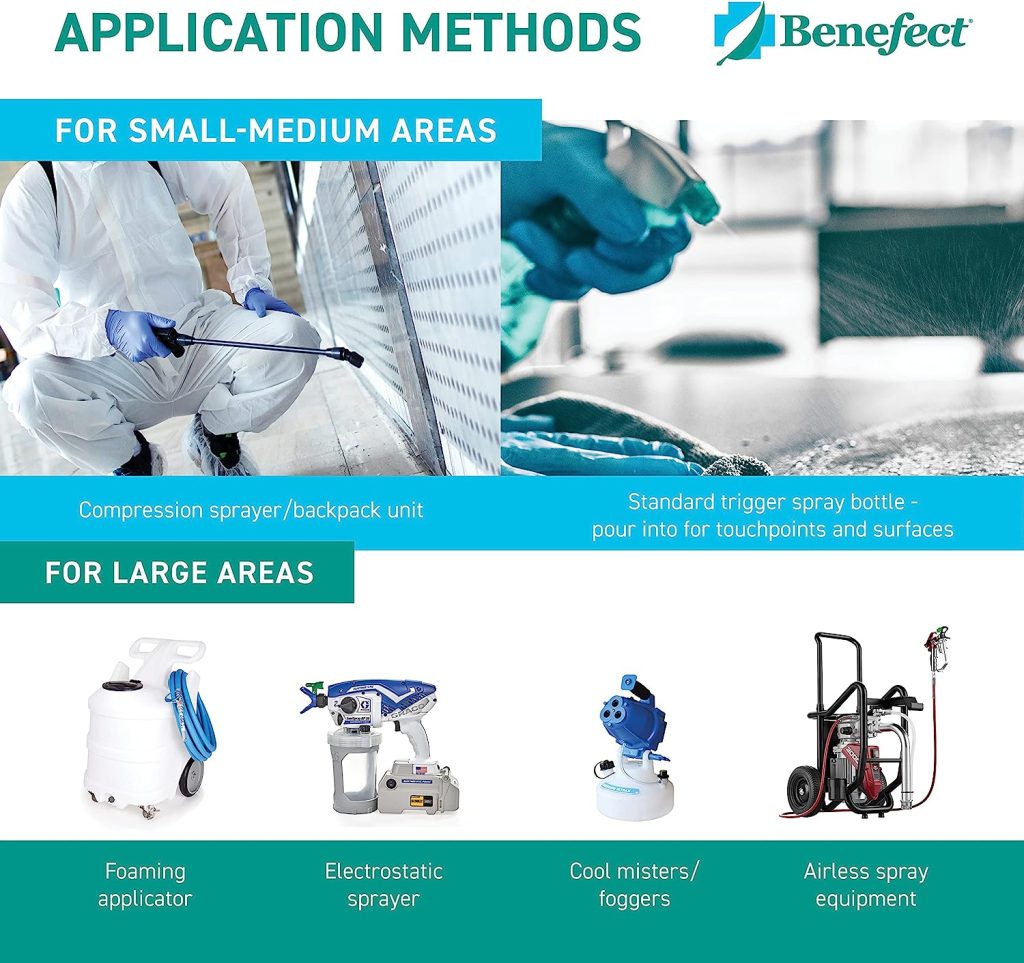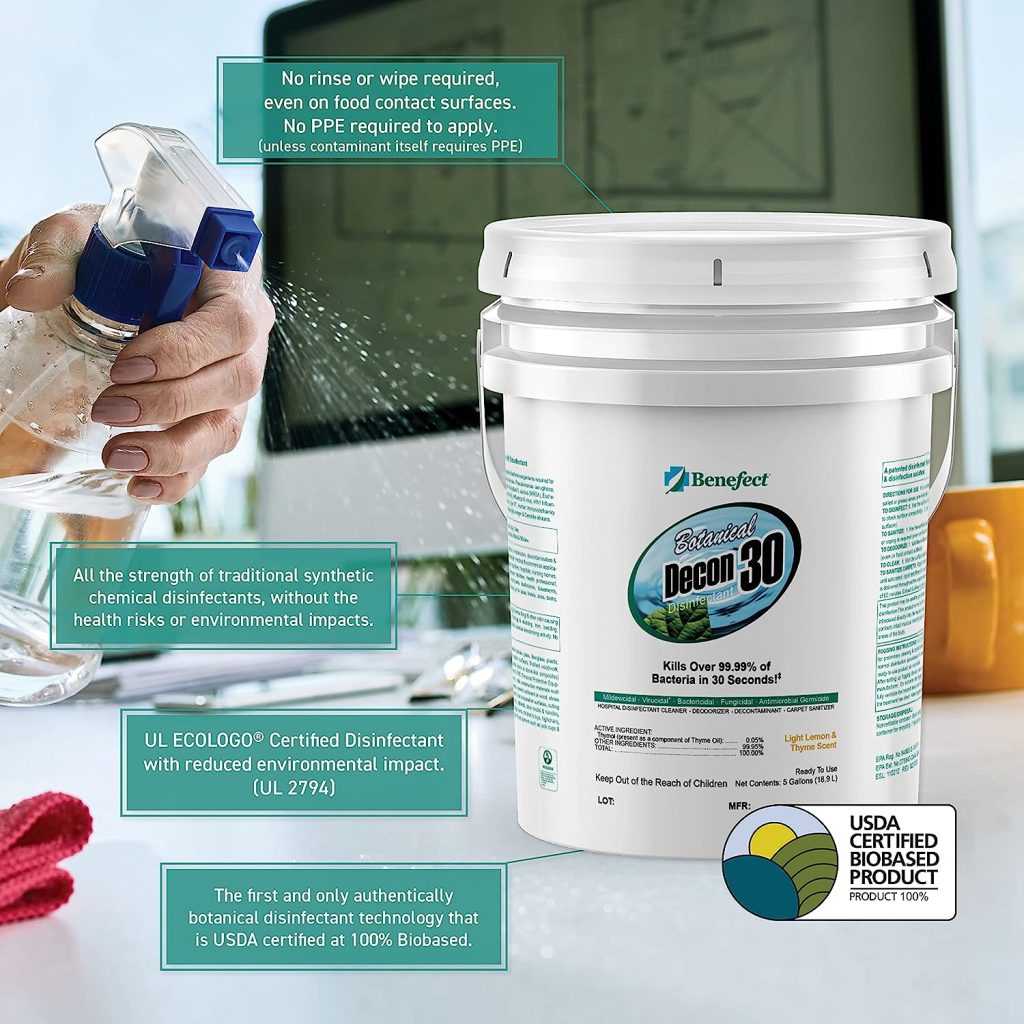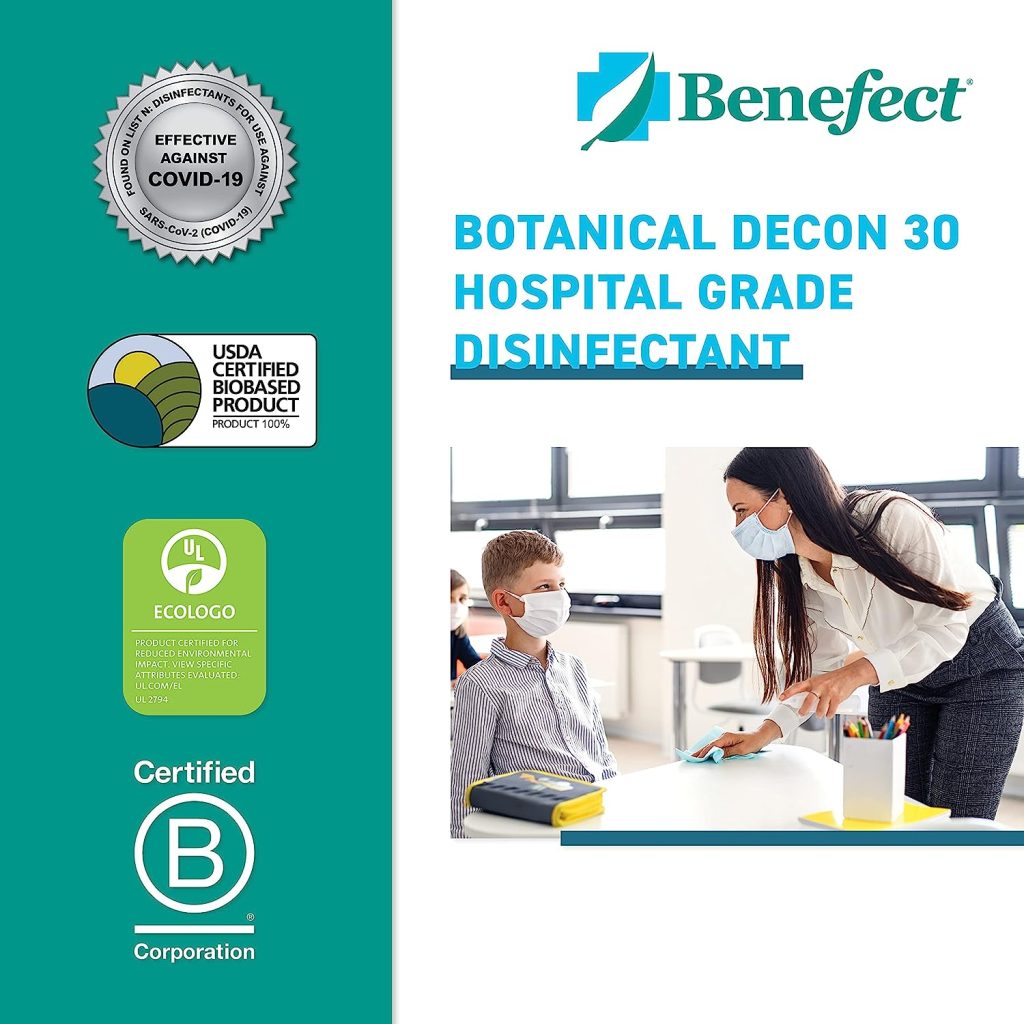 Additional Information
| | |
| --- | --- |
| size | Decon 30 Drum (55 gal), Decon 30 Jug (case of 4), Decon 30 Pail (5 gal), Decon 30 Pump Spray (case of 12 x 4oz), Decon 30 Tote (275 gal) |