Waykar 216 Pints Commercial Dehumidifier
$699.99
The Waykar 216 Pints Commercial Dehumidifier is a high-capacity solution, capable of removing up to 216 pints of moisture per day in large spaces up to 8,500 sq. ft. It features a sleek design with easy mobility, intelligent controls for efficient operation, and a washable filter for clean, fresh air. The unit includes continuous gravity drainage, auto defrost, power outage auto restart functions, and robust manufacturer customer support with a 1-year warranty, extendable to 2 years.
Product Description
COMMERCIAL DEHUMIDIFIER FOR LARGE SPACES: This robust dehumidifier can service areas up to 8,500 Sq. Ft., extracting up to 216 pints of moisture per day (under 95°F, 90%RH conditions). Note that the maximum dehumidification capacity of 216 pints applies under the same conditions. With adjustable humidity ranging from 10%RH to 90%RH, it's perfect for expansive spaces like garages, libraries, basements, and pools.
SLEEK, FUNCTIONAL DESIGN: The Waykar Commercial Dehumidifier boasts a modern, sleek design, complemented by easy-roll universal castors with brake and ergonomic recessed handles for effortless mobility. Its AUTO DEFROST function takes care of icy coils, while the Power Outage Auto Restart saves you the hassle of resetting the machine after a power outage.
SMART, EASY-TO-USE CONTROLS: The Waykar industrial dehumidifier features a user-friendly digital touch control panel. With Humidity Auto Control, just set your preferred moisture level and let the machine maintain it. Its 24-hour Timer optimizes operation without increasing your energy bill. At 10% RH, it enters continuous dehumidification mode.
EFFICIENT DRAINAGE & EASY-TO-CLEAN FILTER: This dehumidifier includes a 3.3 ft drain hose for automatic, hassle-free draining without needing to empty a water bucket. The machine's washable filter can be easily removed for regular cleaning, ensuring fresh, clean air. A CLEAN REMINDER will tell you when it's time to clean the machine.
CUSTOMER SUPPORT: Your Waykar 216 Pints Commercial Dehumidifier comes with a 30-day manufacturer money-back guarantee, 1-year warranty, 2nd-year warranty extension, and lifetime expert tech support. If you have any queries, our customer support team is always just an email away. Please contact us anytime – we're ready to assist you with any problem and reply within 12 hours.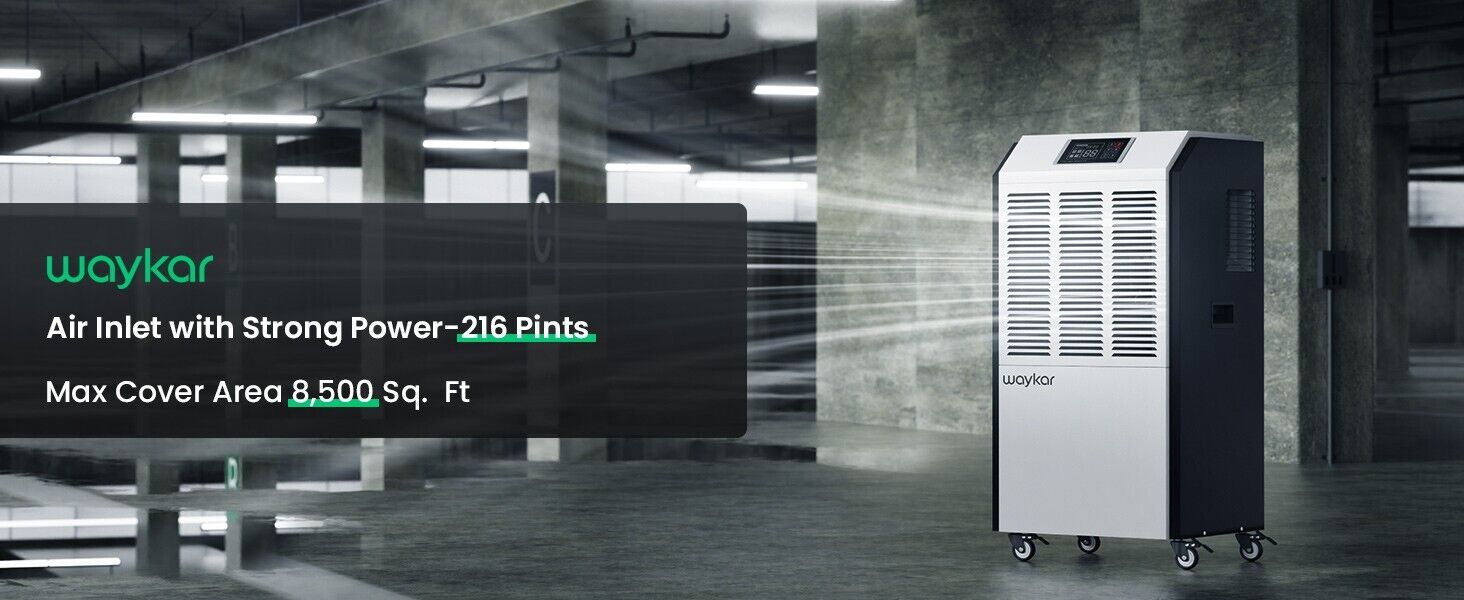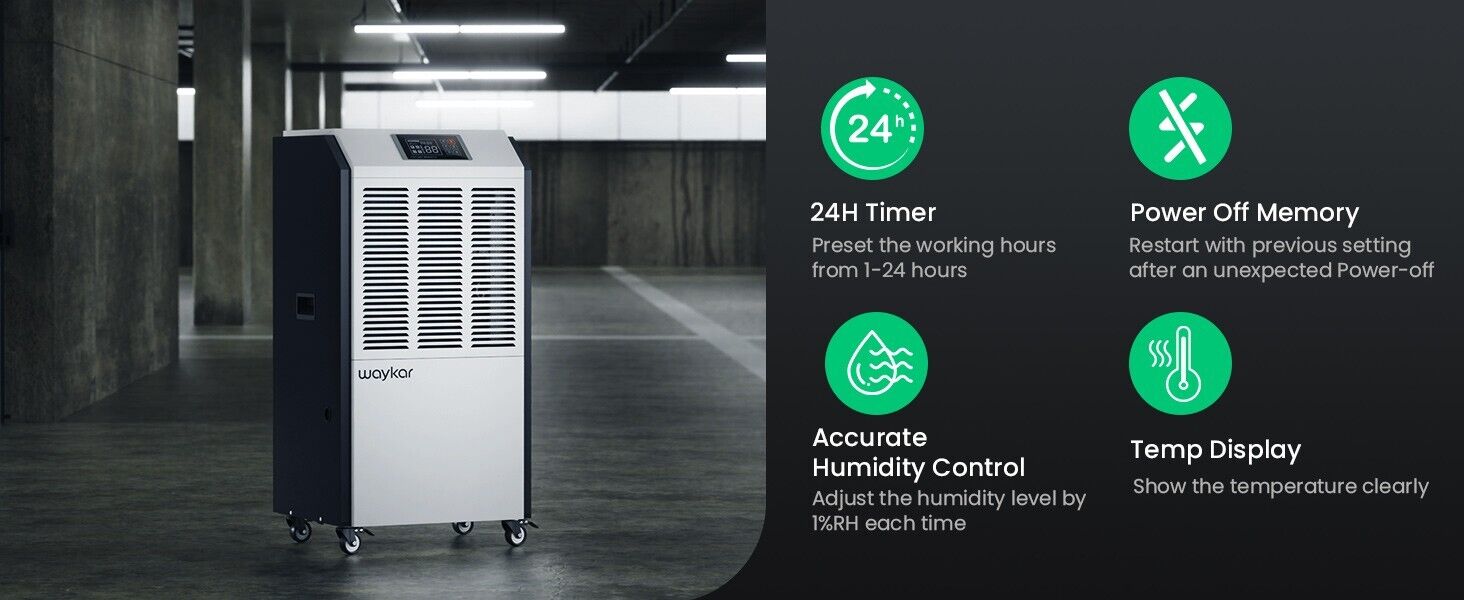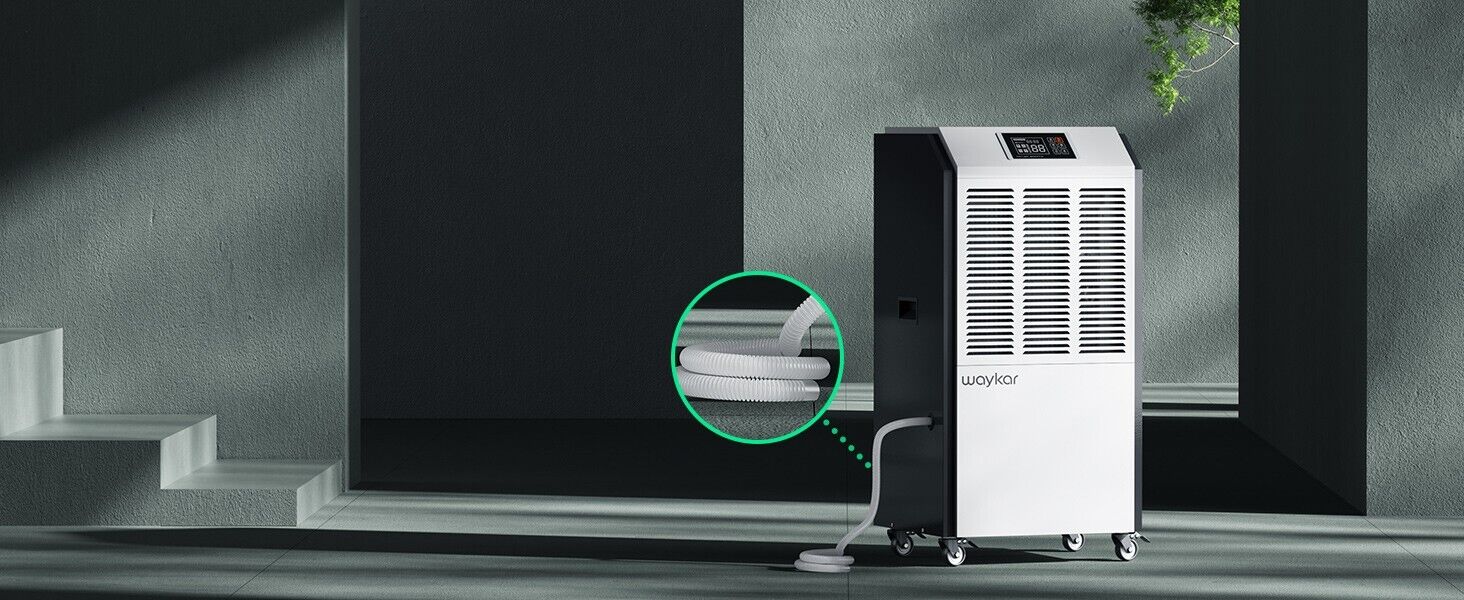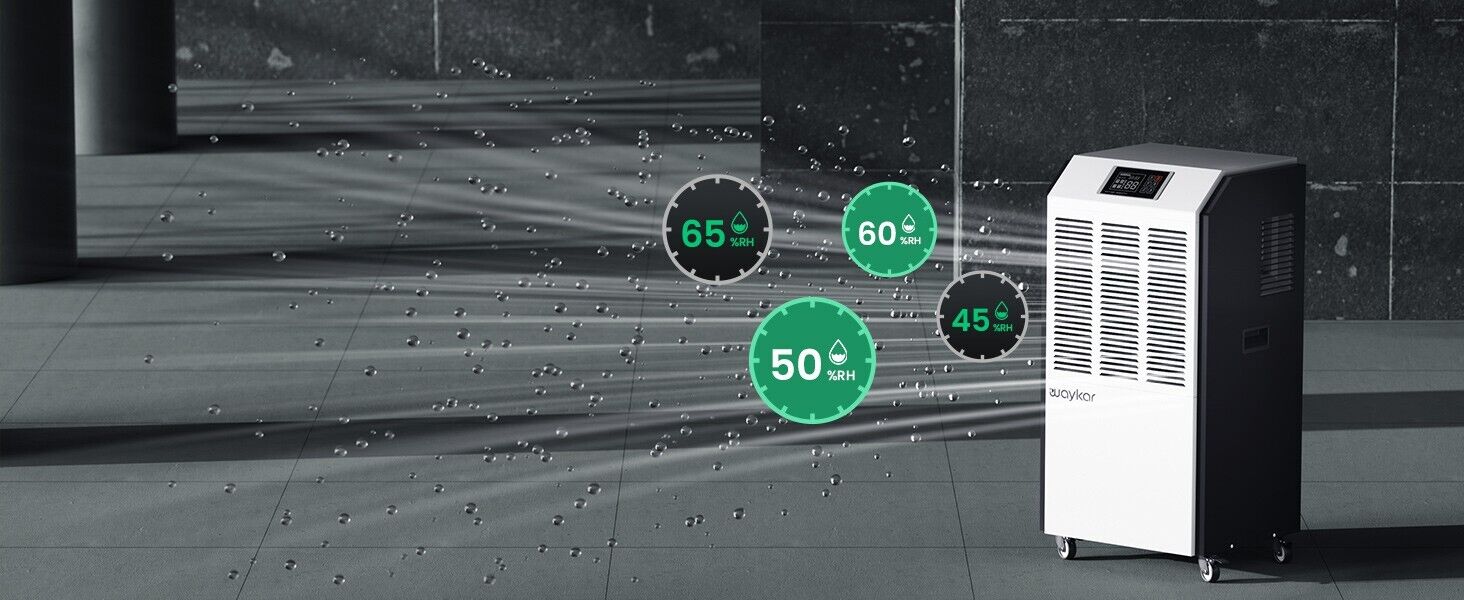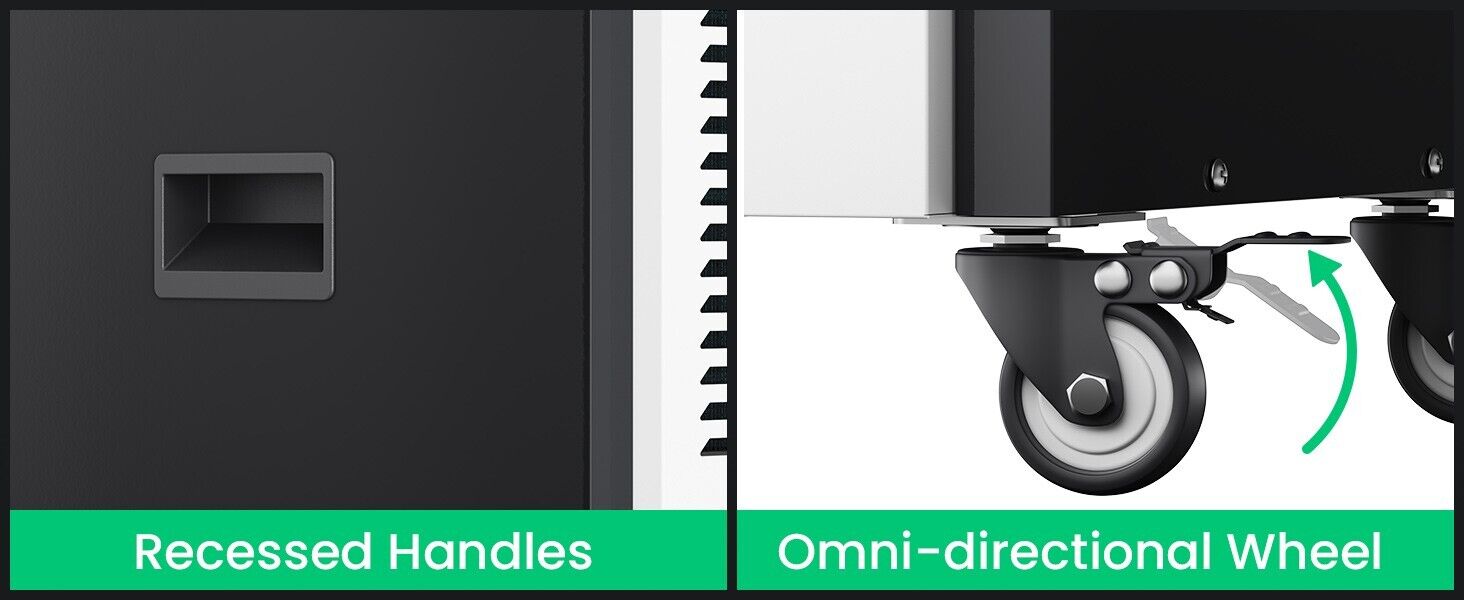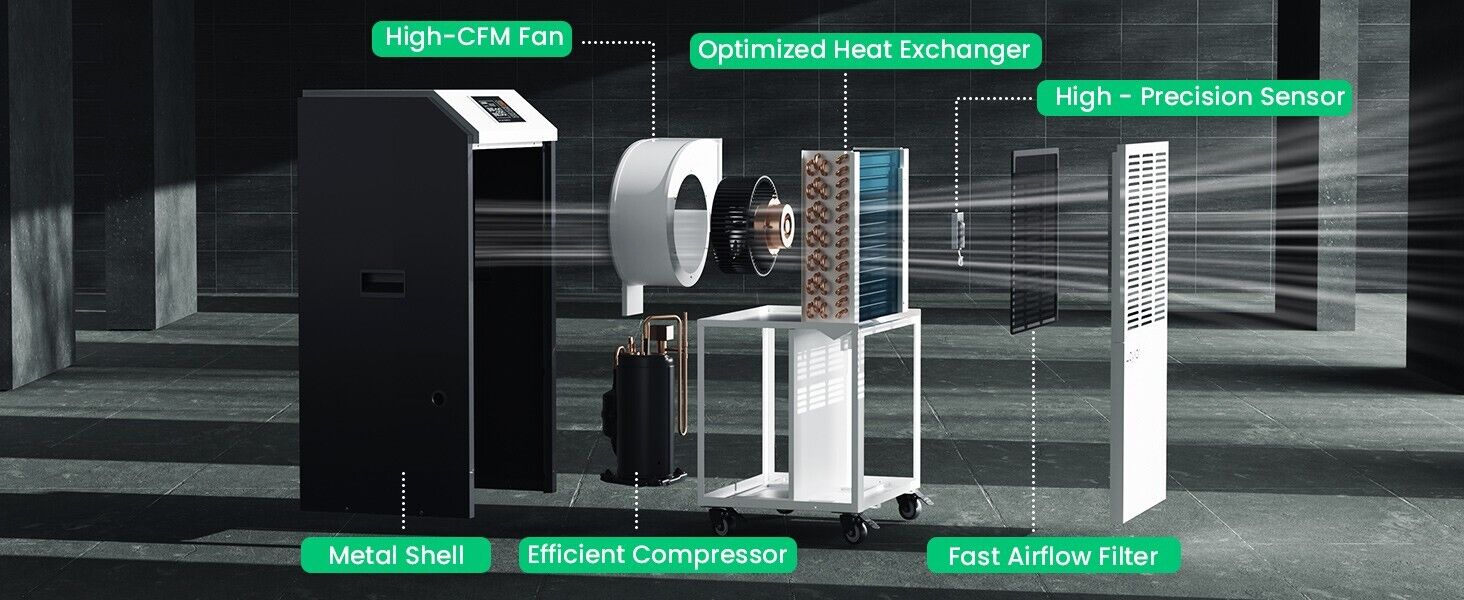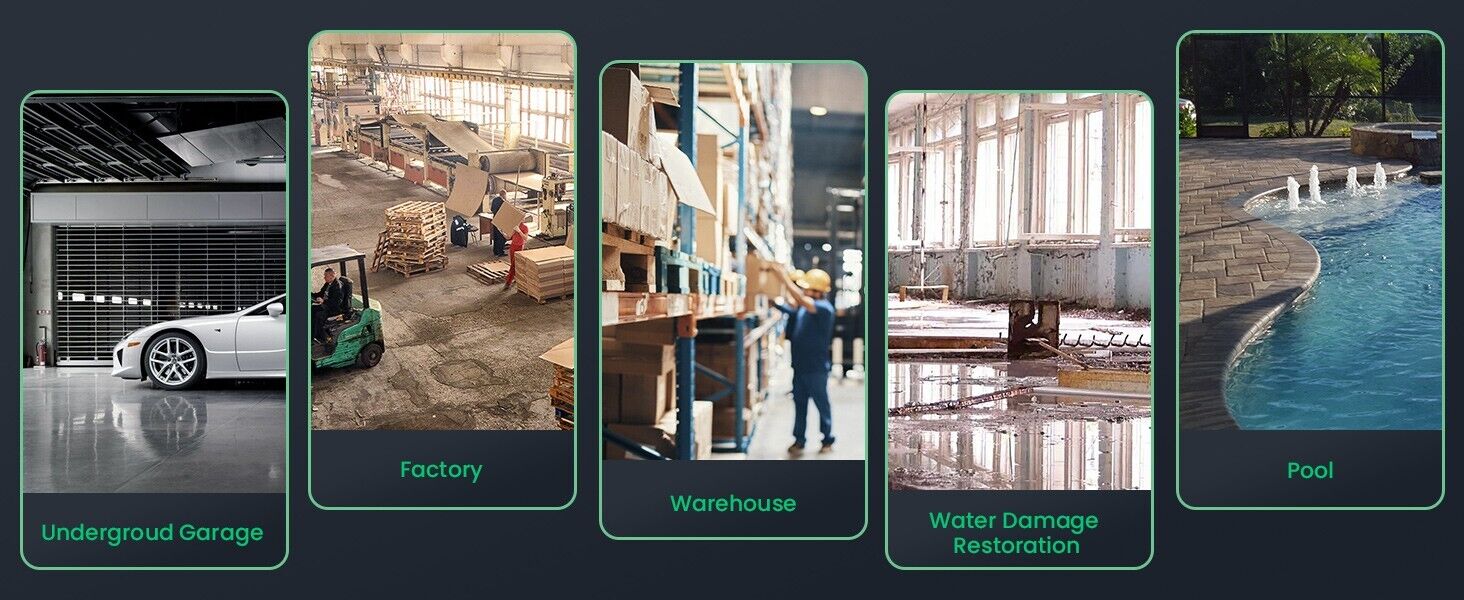 Moisture Removal (95°F, 90%): 216 pints / day
Practical Room Size: 8,500 Sq. Ft
Air Flow Capacity: 370 CFM
Commercial Use: Factory, Warehouse, Garage, Pool, Water Damage Restoration
Internal Condensate Pump: No
Continuous Drain Capable: Yes
Drain Hose Included: Yes
Drain Hose Length: 3.28 ft.
Humidistat: Yes
Clean Reminder: Yes
Automatic Defrost: Yes
Auto-Restart: Yes
Filter Type: Washable
Casters: Yes (with brake)
Safety Certifications: ETL
Power Source: 115V / 60Hz
Dimensions (L x W x H): 18.50*15.94*37.40 inches
Weight: 101.19 lbs