Temtop LKC-1000S+ 2nd Gen AQI PM2.5 PM10 HCHO TVOC Humidity and Temperature w/ Data Export
$219.99
Experience precision with the Elitech Temtop LKC-1000S+ sensor device, your reliable partner in delivering instantaneous readings of PM2.5 and PM10 particulate mass densities, along with formaldehyde and volatile organic compounds (VOCs). Besides, it doesn't stop there; it graciously shows you the temperature, relative humidity, and the Air Quality Index (AQI) at the same time. Immerse yourself in detailed tracking with its unique histogram feature, artfully capturing and displaying fluctuations in PM2.5 concentration over the previous 12 hours.
Product Description
ALL-IN-ONE AIR QUALITY MONITOR
Presenting the ultimate air quality sentinel: our thoroughly advanced monitor is your reliable ally, providing comprehensive readings of particulate matter (PM2.5 and PM10), formaldehyde (HCHO), VOCs (volatile airborne chemicals), humidity, temperature, and AQI. Demonstrating an impressive R2 up to 0.999, our product has earned the seal of approval from AQMD for its reliability.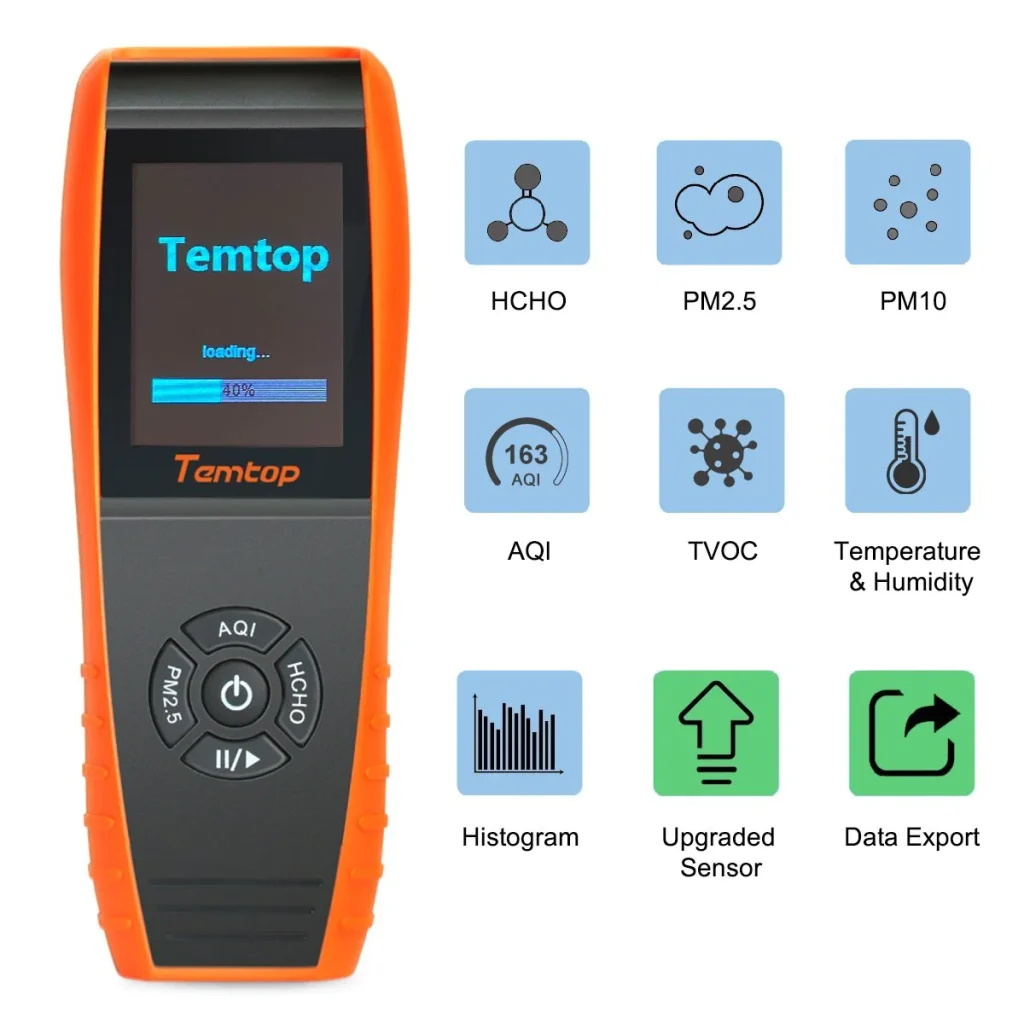 DATA EXPORT AND HISTOGRAM
Experience the power of deep visibility with our Data Export and Histogram functions. Our unique histogram feature visually presents the latest 12-hour changes in PM2.5, ensuring you're always up to date with your air quality. Furthermore, data can be exported for a full-scale analysis of 7 key indoor air factors. Our system's memory supports at least 3 months of uninterrupted data recording.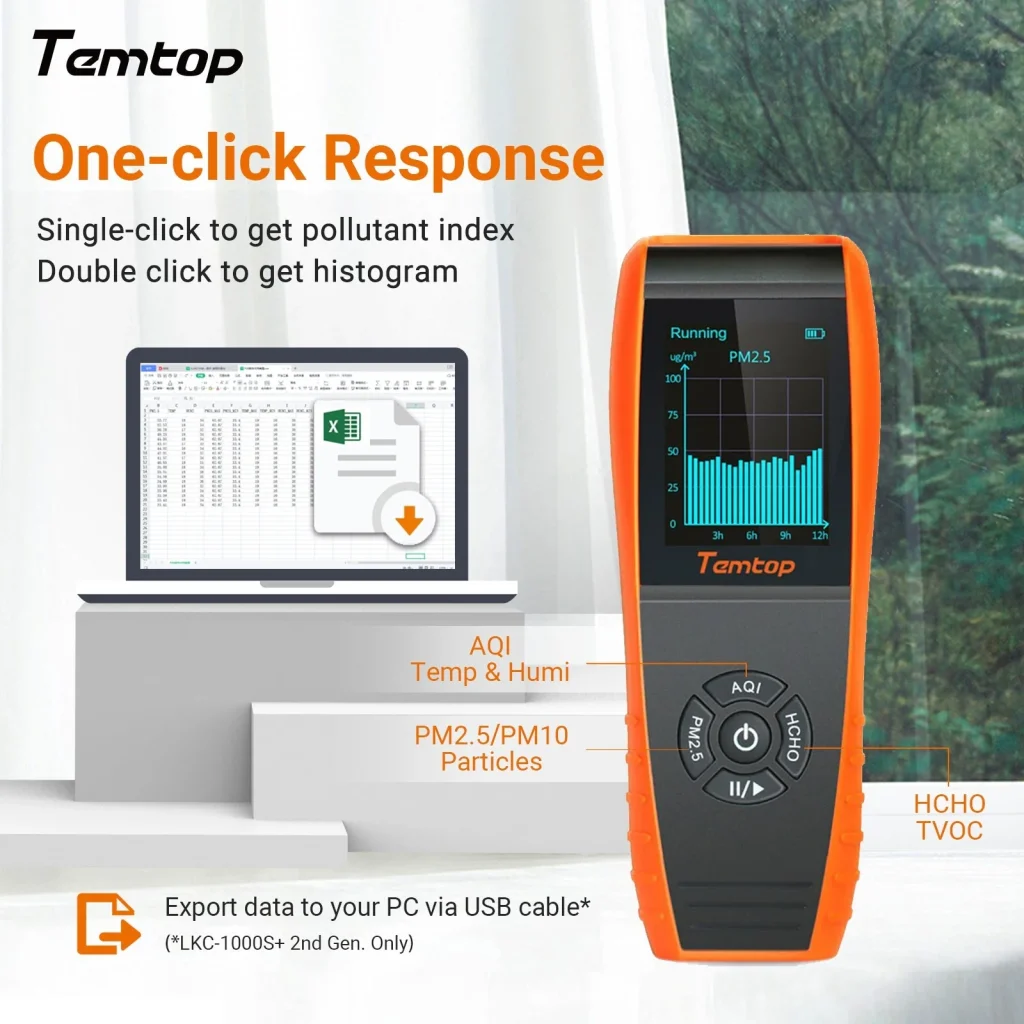 PRE-CALBIRATED SENSORS
Employing pre-calibrated Dart electrochemical sensors, our device accurately captures formaldehyde molecules, with its detection function effectively mapping a broad spectrum of organic pollutants.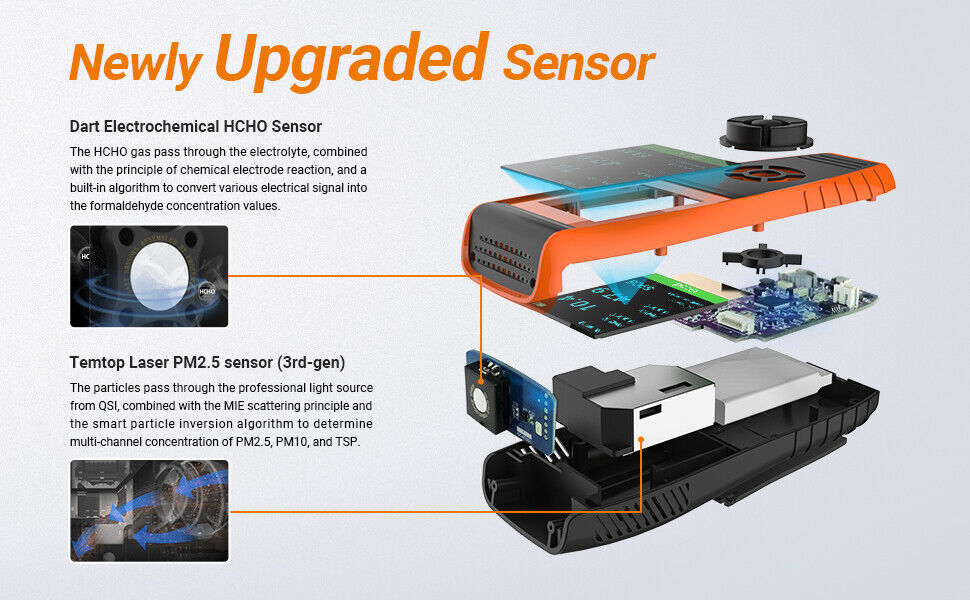 INDUSTRIAL-GRADE
We've combined industrial-grade strength with long-lasting utility: the Temtop advanced laser particle sensor, built to endure up to 20,000 hours of use. This, paired with our unique particle swarm optimization algorithm, results in a particle measurement process that is both precise and stable.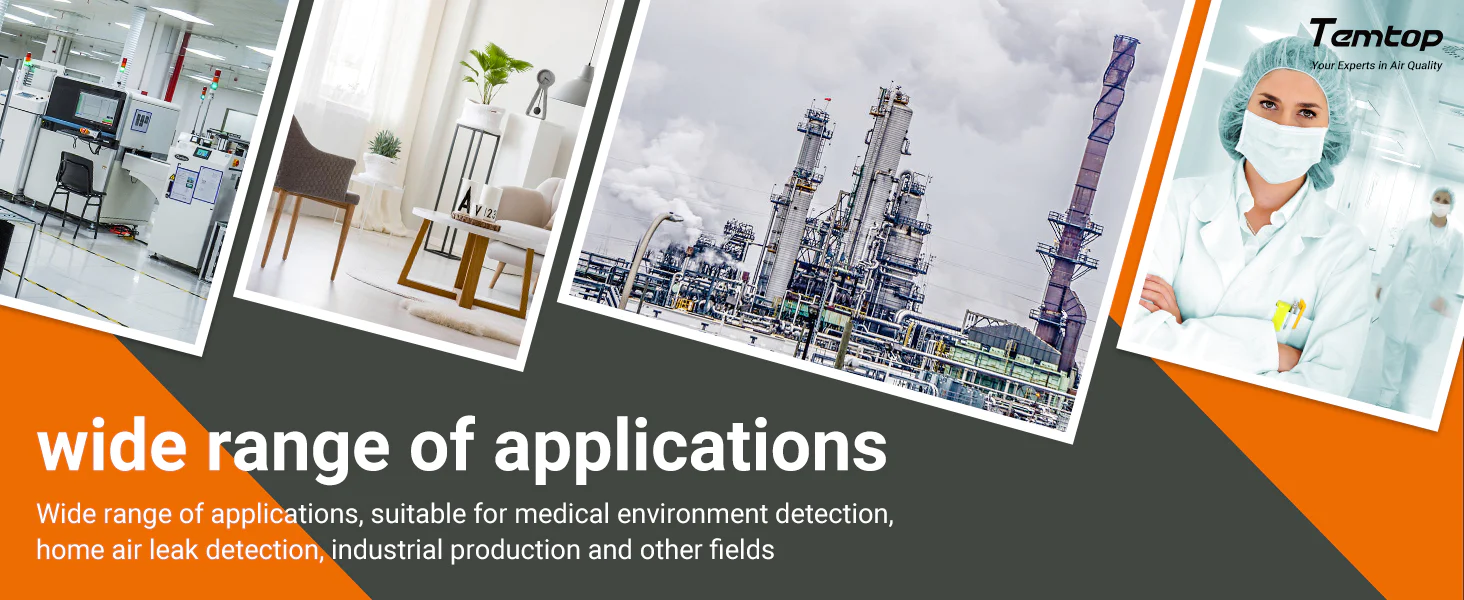 EASY TO USE
Designed for clarity and ease of use, our monitor features a large TFT screen for easy reading, enriched with a 6-level colorful health level indicator. Now, assessing air quality is as simple as a glance.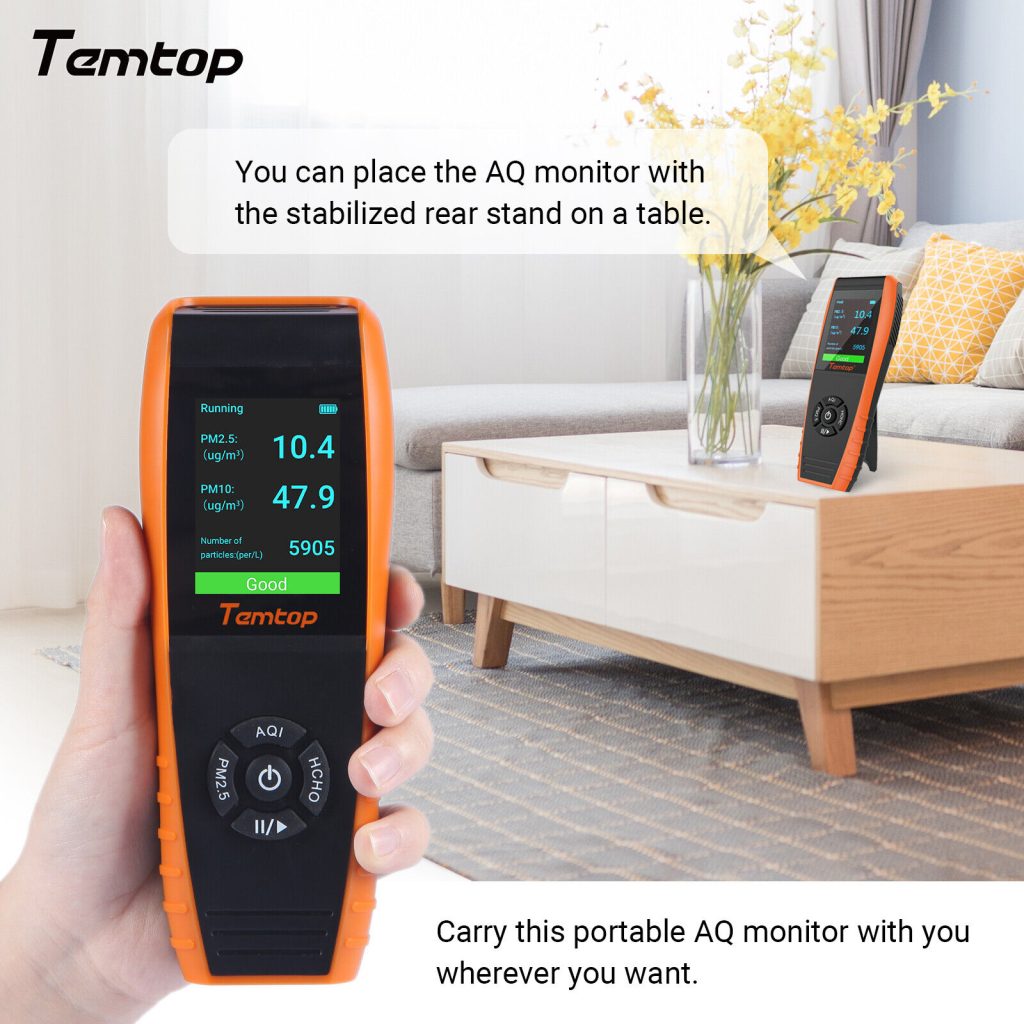 WHAT'S INCLUDED
Our package includes the 2nd generation LKC-1000S+ dust monitor, equipped with a built-in, high-capacity lithium battery, a charging cable, and a user manual. And that's not all – you also receive a 12-month warranty from Temtop, along with unrestricted access to our 24/7 customer support via email and phone.