GermZap Phone Sterilizing Box
The GermZap Sterilizer Box is ideal for items touched frequently as it can sterilizer 99.9% of germs with the power of UVC lights. May be used with mobile devices up to 6.5 inches in length as well as other smaller items such as jewellery, masks, keys, watches, glasses, toothbrushes, and more.
Bonus: This device can also wirelessly charge mobile devices such as Android and iPhone models.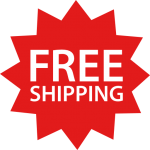 Description
Specifications
Rated voltage: DC5V
Input current: 1-2A
Product weight: 15oz
Outside size: 23*12.8*3.5cm
UV wavelength: ~257nm
Sterilization Power: 5W
Maximum Power: 9W