Magic Germ Wand
$79.99
Kill nearly all germs with the power of the Magic Germ Wand UV-C Light. Great for disinfecting masks, clothing and packages.
Description:
– Suitable for home, office business trips, outings, travel, easy to carry and use.
– Uses ultraviolet light to remove bacteria covering surfaces.
– Maintain cleanliness in the room, closet, and household items. Avoid being covered by bacteria.
– It can be used through with a power bank so you could use it anywhere.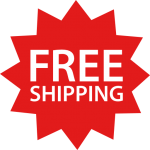 In stock (can be backordered)
Description
Specifications:
Voltage: 5V
UV-C tube: 3W
UV wavelength: UV-C (253.7nm).
Irradiation intensity: > 2500uw / cm2.
Package included:
1 x UV Sanitizer light
Additional information